The recent bee mass deaths in the Međimurje, Varaždin, and Bjelovar areas, as well as taken confiscation actions against illegal pesticides, indicate the need of informing beekeepers about the ideal locations for setting up bee colonies. Besides mentioned, it is necessary to implement stricter controls and punish offenders.
Can new technologies, using advanced sensor systems and a combination of machine learning, IOT, and satellite image data, provide additional security for beekeepers?
Quality pasture is a condition for honey production
Every beekeeper will say that the hive position is very important for the quantity and quality of bee products. That's why beekeepers try to bring the hives as close as possible to bee pasture, whether they are stationary or migrating apiaries.
Natural conditions and human activity in the selected areas represent crucial knowledge for finding an ideal position since bees live and produce the best in rural areas where the human presence is minimal. 
Finding and mapping such areas is complicated and almost impossible for beekeepers because they are often hard-to-pass and poorly accessible areas, which examination requires considerable resources and time. 
The risks are not small: if nomadic beekeepers move their hives to the wrong place, misjudge the variety of plant cover, water availability, or other parameters, the colony can be endangered, produce less, or spend more to keep alive – making production unsustainable and unprofitable.
Honey production throughout the year with better yields
Beekeeping is one of the few agricultural branches that can generate income throughout the year with appropriate climate conditions. It is also important as a support for rural development through sustainable agriculture.
It has been proven that moving beehives during the flower blooming period bring better yields. The beforementioned is a reason why a group of scientists launched the Cro Buzz Klima project with the support of the Institute for Environmental and Nature Protection and the Ministry of Economy and Sustainable Development. The scientists have collected data on plant cover and wild pollinators in five areas in Croatia. In that way, they covered multiple types of climates and wild vegetation, including the city as a control and climate-shifted situation.
As they state themselves, the project is implemented in three biogeographical Croatian regions (continental, alpine, and the Mediterranean):
"The pilot areas were chosen because of their specific climate conditions because they are recognized as systems most vulnerable to climate change, or because of habitats that are particularly important for pollinators. City of Zagreb, Žumberak Nature Park, Risnjak National Park, Plitvice Lakes National Park, and the island of Krk."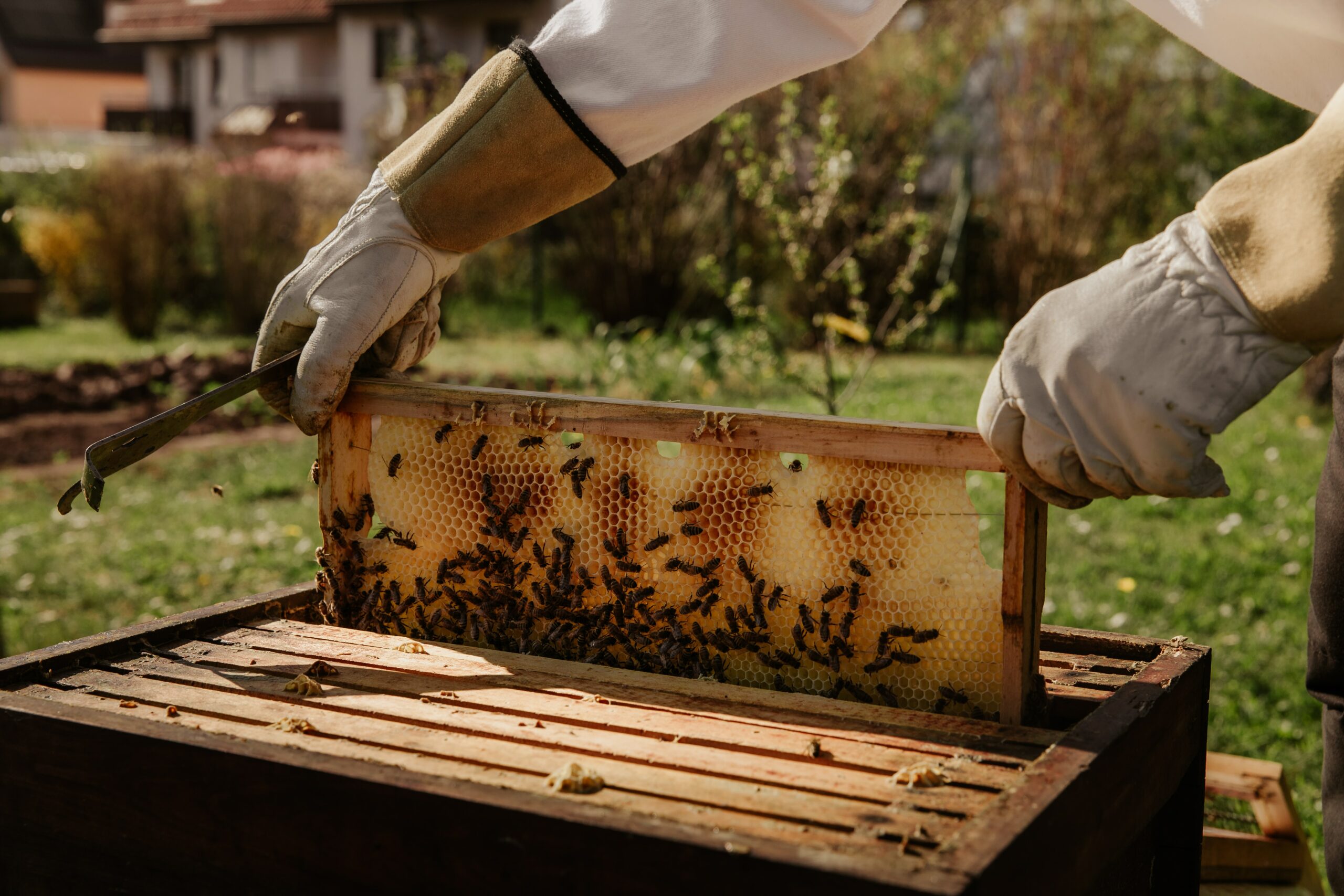 How to find the optimal pasture for bees from space
We will train AI to recognize specific plant covers in order to increase the project's scope and to do something useful for the beekeeping community, based on the satellite image and field data. After the artificial intelligence recognizes them, it compares them with the parameters important for an ideal bee pasture. Besides the bee grazing diversity, we also work on a system of assessing human activity (mostly through the distance from inhabited places, factories, and agricultural areas of the application of insecticides and pesticides, then through the presence of unpolluted water and the position's insolation, humidity and fog, windiness and likewise). Specific GIS parameters are also considered, such as topography, land ownership, and land accessibility through existing infrastructure.
Recognition and mapping pasture for bees project was also supported by the European Space Agency, whose satellites, and Earth Observation systems we use as part of this project. This is a pilot project in Croatia through which we can gather enough knowledge and experience that will facilitate the project's expansion on the entire European Union territory.
The final result will be an interactive map or application to support beekeepers that will facilitate grazing planning, as well as management of hives and yields. All with the aim of beekeepers ultimately developing a strategy for sustainable honey production by combining satellite and sensor data, supported by relevant data from the locations in real-time. Mentioned will happen in the spring of 2023., according to our estimates.