We participated in an EU project through which our employees developed an educational and informative spatial planning web portal, which lists the characteristics and available permits for each piece of land in the Dubrovnik-Neretva County area to facilitate the management, development, and preservation of natural heritage. This is also the first harmonization with the EU project INSPIRE: The project brings a series of innovations in GIS.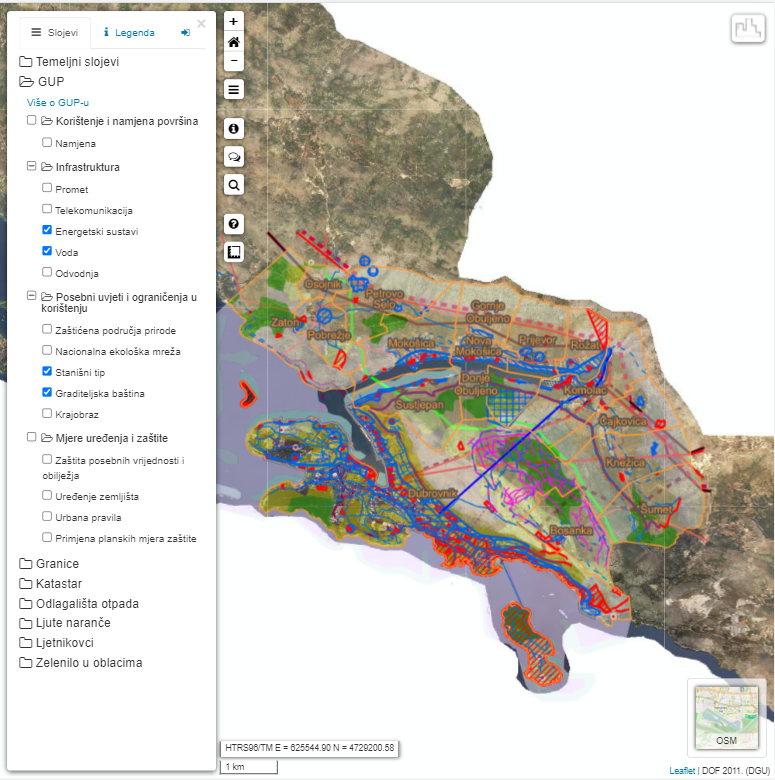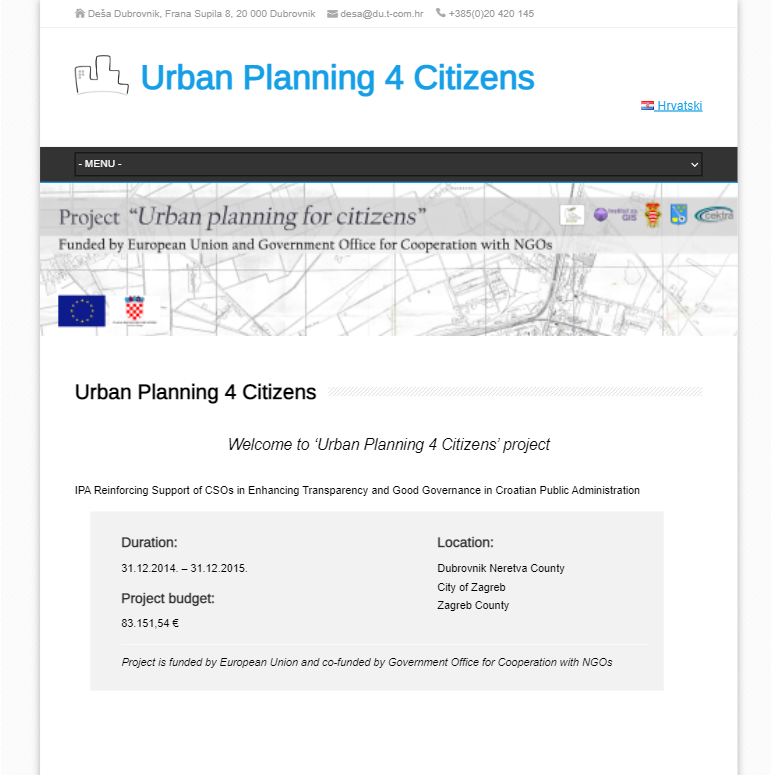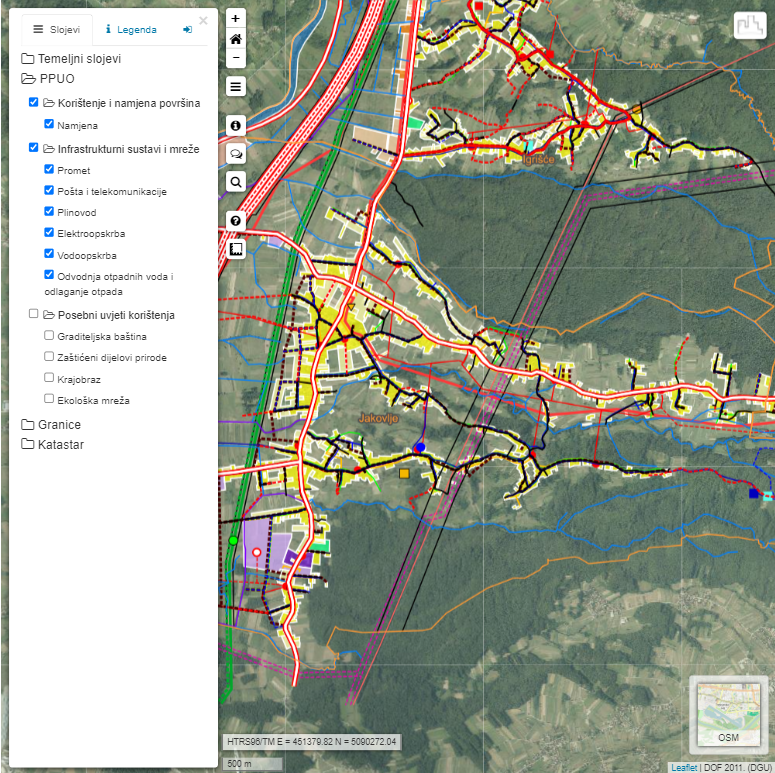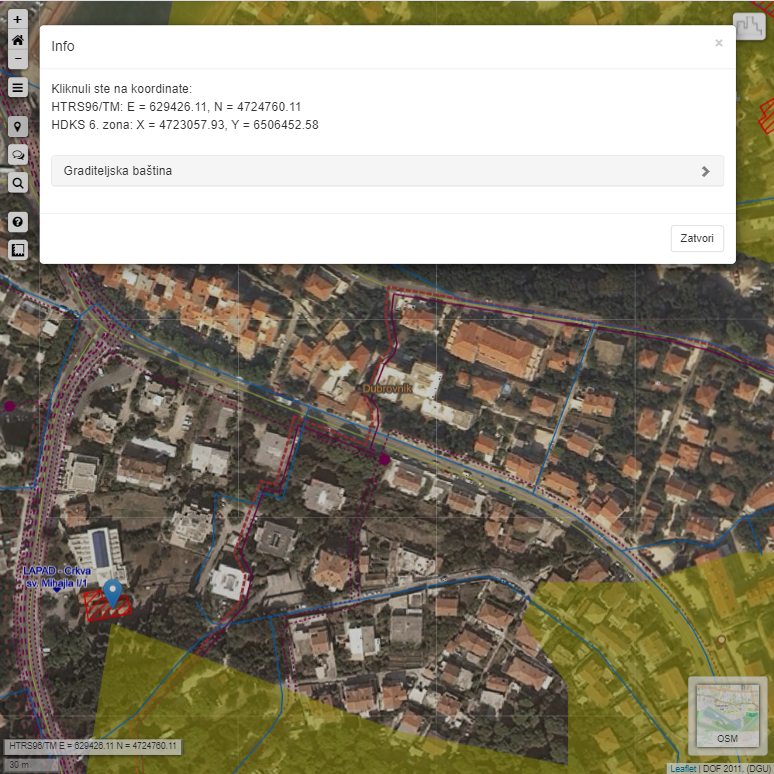 Portal visitors can easily and quickly gain insight into all spatial planning documentation related to location information about the planned land-use and construction conditions. PHP and JavaScript framework with the Leaflet.js library along with Postgres with the PostGIS extension were used for creating this portal. Everything goes through the Geoserver Open-Source server for data exchange.
The project started as a support for the local population that had a problem with understanding the scope of the development project in Srđ, where it was easy to read from an aerial map that the scope of the planned project was larger than the whole Dubrovnik.
The idea behind this project is the citizens' participation in the adoption of the spatial plans, where the local populations' sentiment can be easily expressed through online questionnaires and resources can be better managed. This is the only county in the Republic of Croatia with such an advanced solution. Such a solution can further be extended to the Republic of Croatia territory if there is interest.
To visit the site, click here.