There are many luxurious palaces and noble families' summer houses on the Dubrovnik-Neretva County territory from the Republic of Dubrovnik time. Today, most of them are in a bad state and neglected, but they are still impressive, often luxurious castles worthy of attention and convenient for tourism.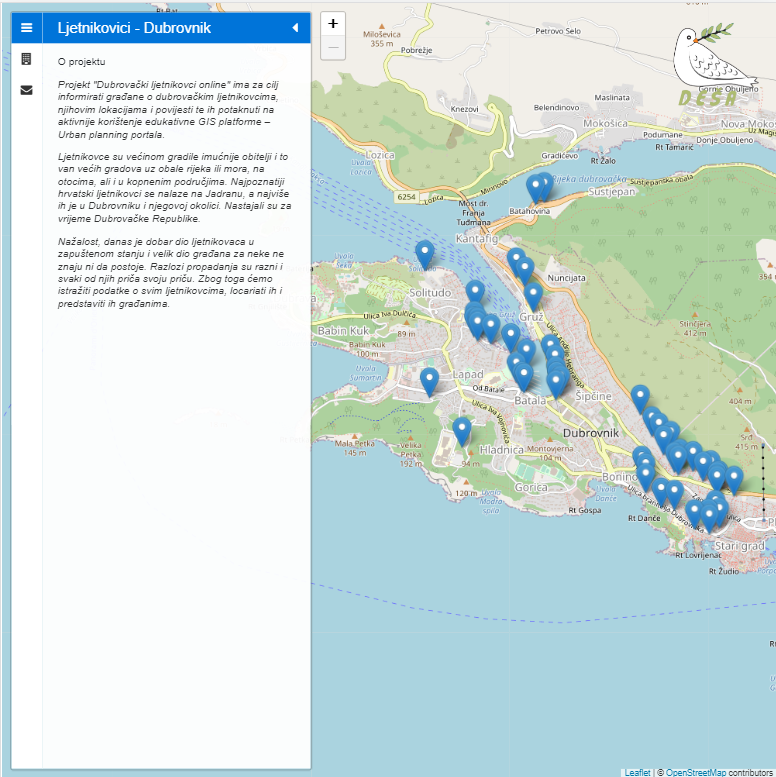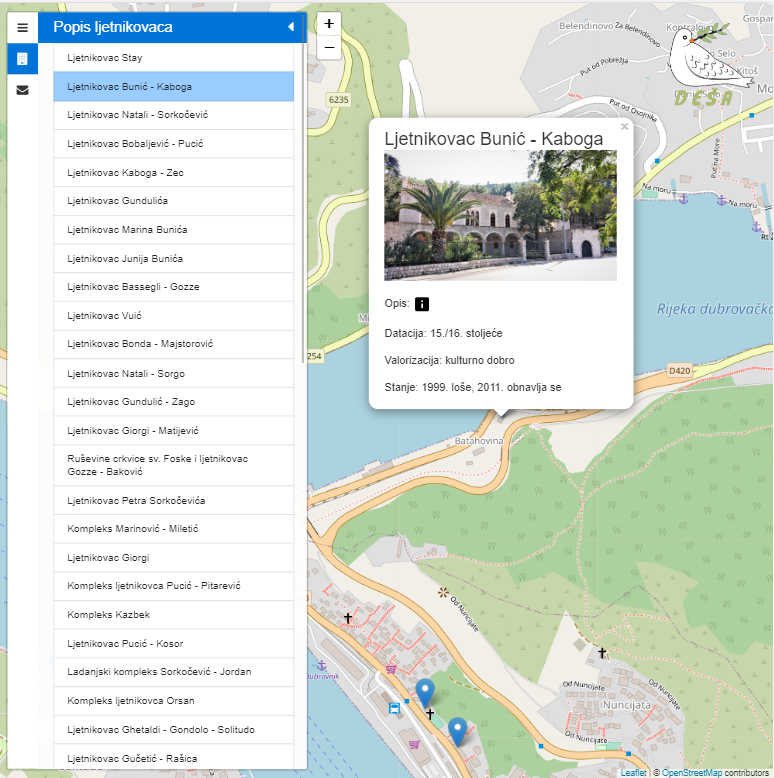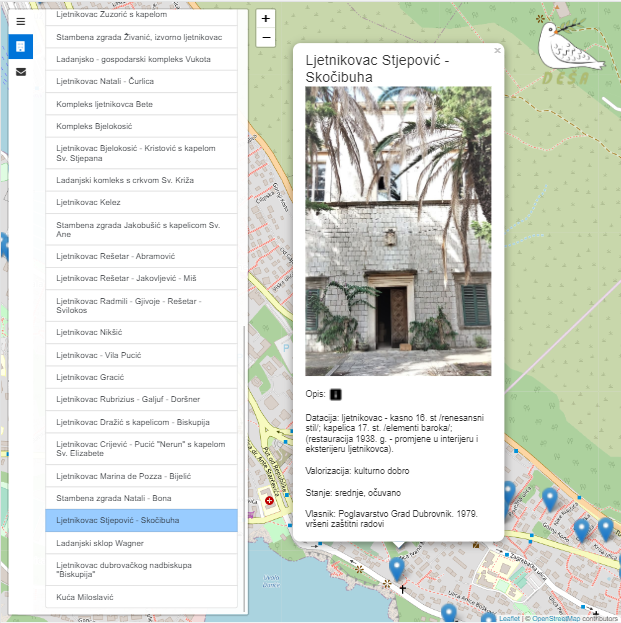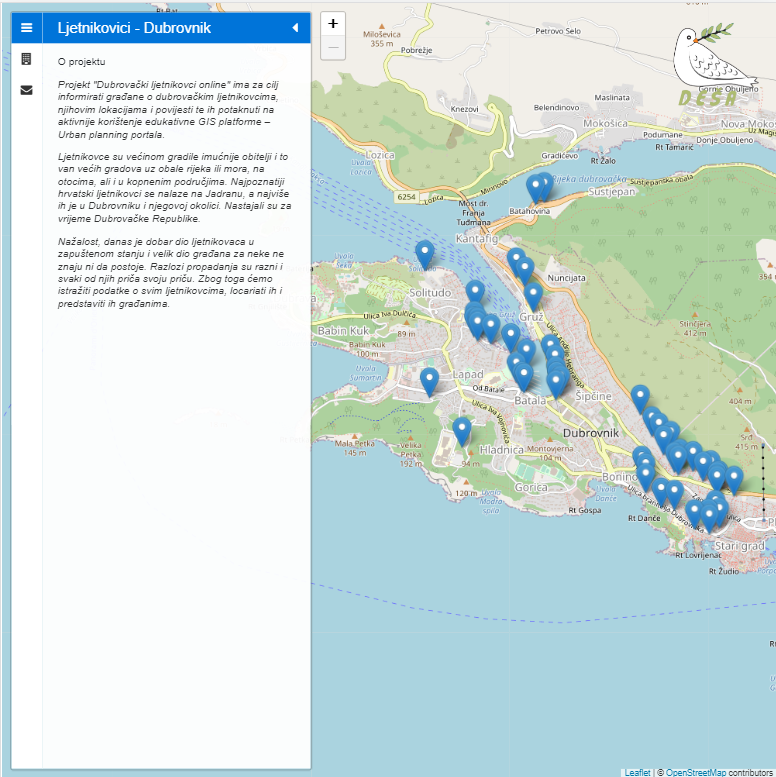 We used the platform for spatial planning and mapped 53 summer houses in various stages to encourage platform use, but also to reveal a piece of glorious history to the local population.
Since the portal was put into use, visits and interest in tours of old summer houses have grown significantly.
To visit the site, click here.