We built a unique informing system for tourists about various cultural, natural, or interesting local events, which are available to the island's visitors and the National Park via a web application at the request of the Mljet island local self-government unit and the Tourist Board.
Client:
Mljet
municipality tourist board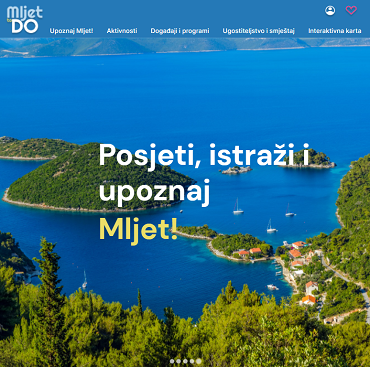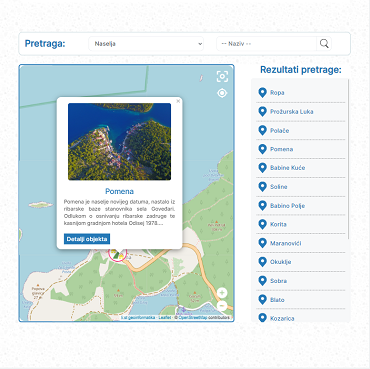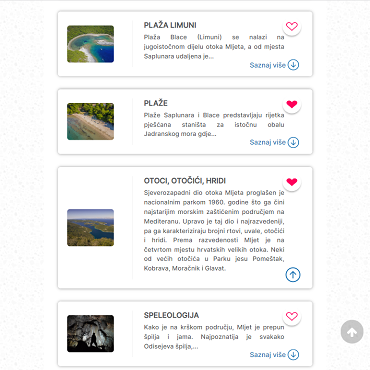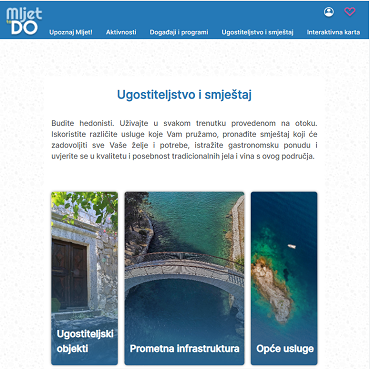 The Mljet municipality Tourist Board provided us with the data to which we added the location, and from which we created a Spatio-temporal database. In this way, each event is displayed in the exact time interval at the exact location. The interactive map is a key component of the site for visitors of Mljet island. Mljet TO DO was created using Django framework, Leaflet.js library, and Postgres database management system with PostGIS extension.
From the launch until today, this map has been used by many visitors to Mljet island. This is evident from the visitors' register and the Tourist Board data. Wherever there is a signal on the Mljet island, the visitor is informed about all nearby facilities.
To visit the site, click here.