As the beekeepers say, for good quality and quantity of bee products the most important is the hive position. If they are moved to the wrong place, misjudge the variety of plant cover, water avaibility, or other parameters, then the life of bees can be in danger, they can produce less or spend more in order to survive. The goal of this application is to support beekeepers in choosing a strategy for sustainable and profitable production of bee products.
Client:
European Space Agency (ESA)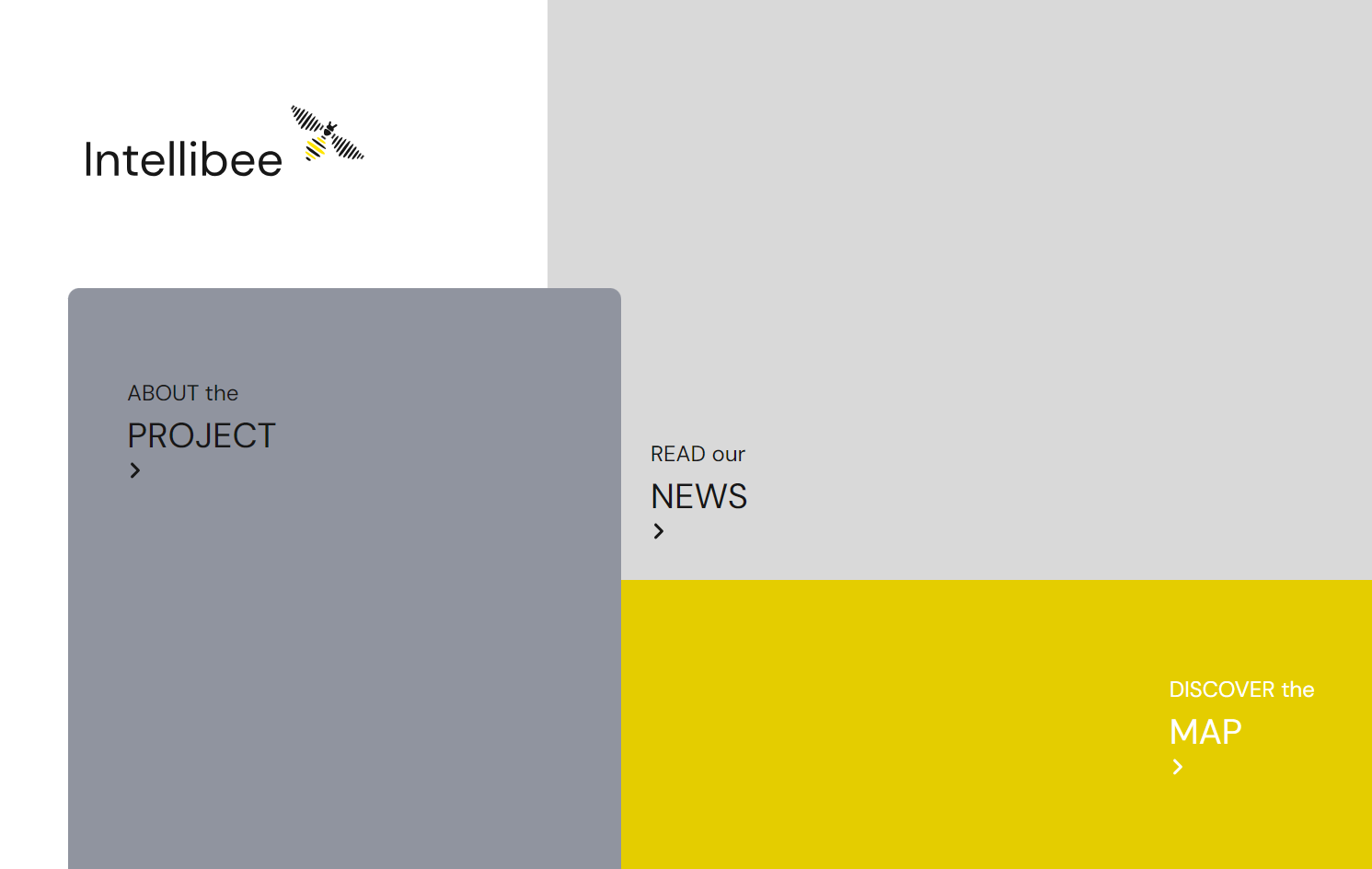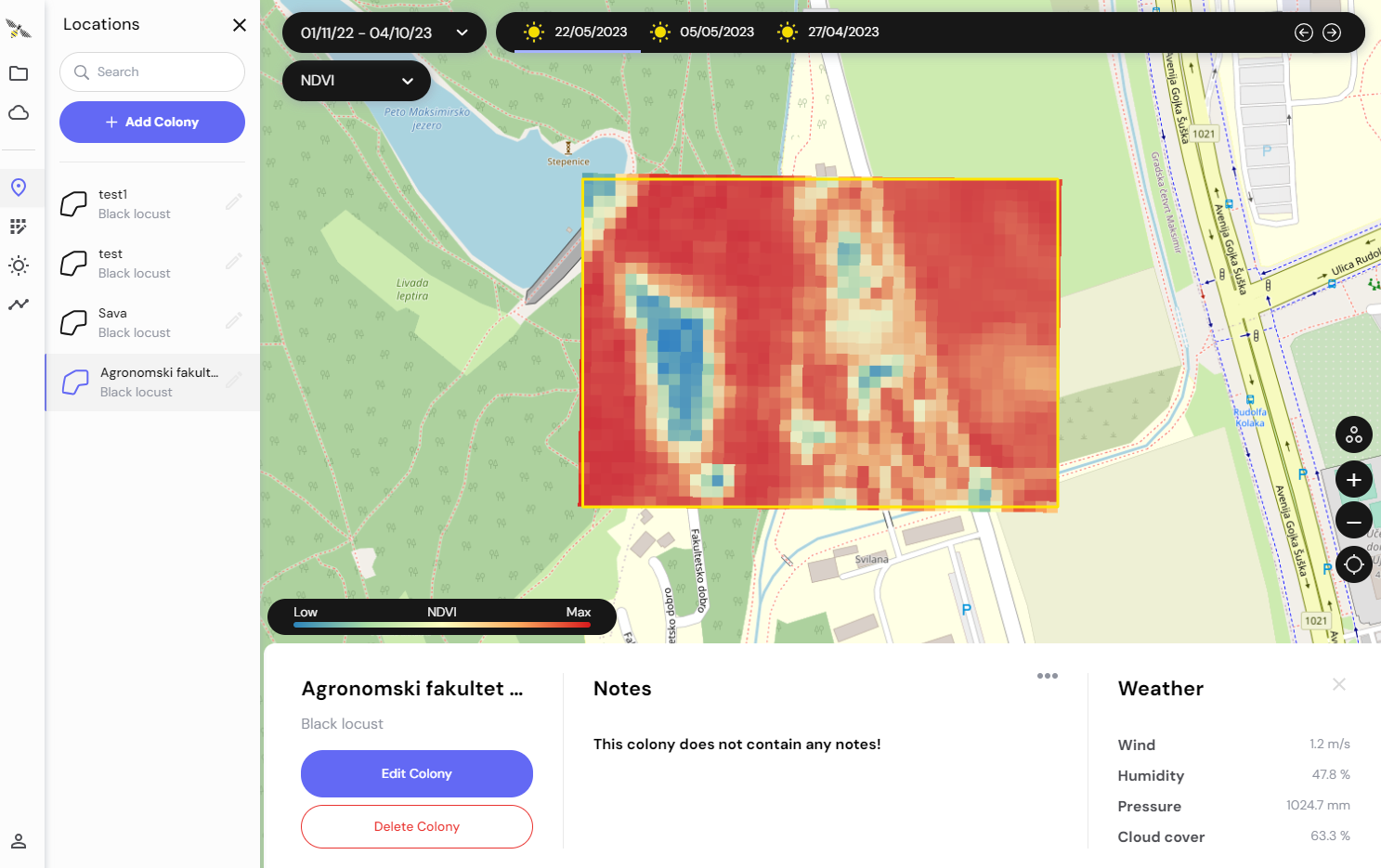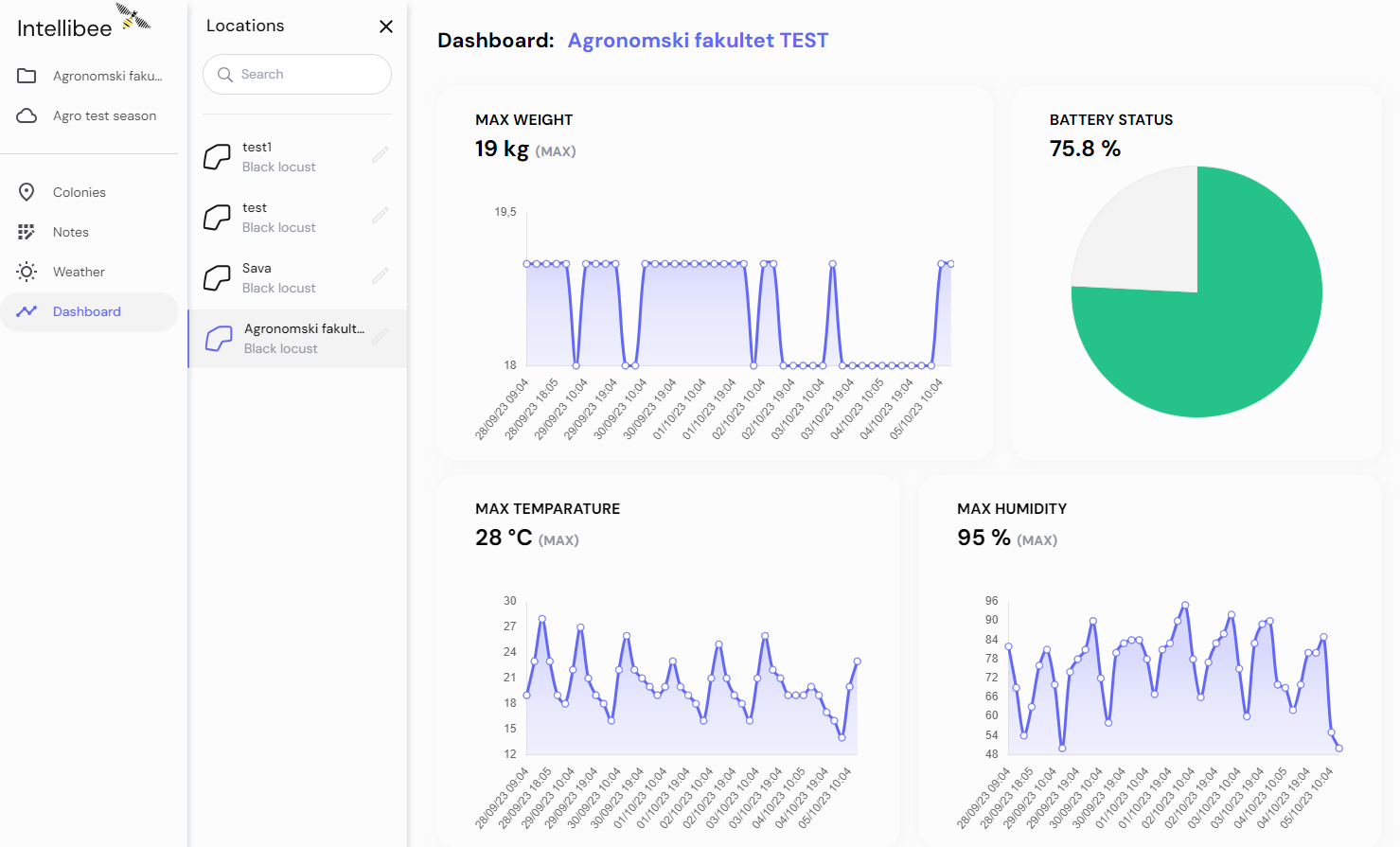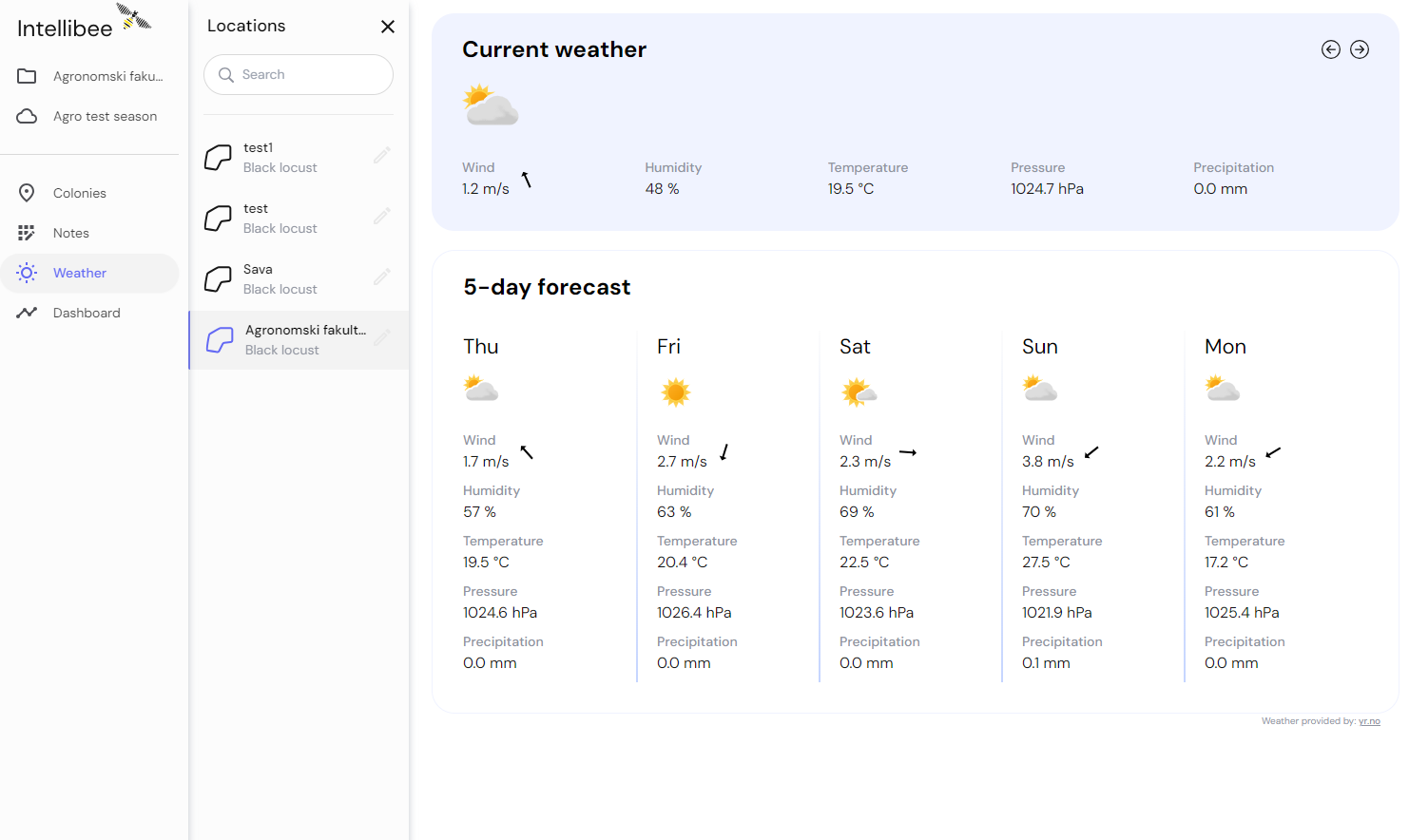 The methodology uses Earth observation data, sensor data and in-situ data to predict and classify optimal bee foraging locations with more than 90% accuracy. A web GIS application was created and two independent machine learning algorithms were developed (XGBoost, GNN), which data was obtained by interviewing 12 beekeepers from Croatia.
Intellibee application offers access to beekeepers via computer or mobile phone and guides them in the decision-making process and saves time for choosing the optimal location of the hives with given parameters (eg topography, climate changes, land cover, flora…). The result is higher productivity and reduced risks, as well as the possibility of remote monitoring and management of beekeeping activities.
Application is currently in the development environment and soon will be available to beekeepers.